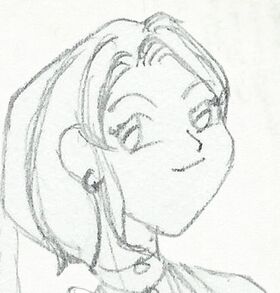 Phoenix is a chosen member of the Alpha Clan who has the power of fire.
Basic Info
Edit
Name: Phoenix
Clan: Alpha
Guardian: Samus
Power: Fire
Weapon: Axe
Profession: Bounty Hunter / Fight Club Coach
SES: Lower middle class
Celestial Race: Powers Division
Hair: Red with Blonde Streaks
Eyes: Orange
Skin: Tan
Mother/Guardian: Carmen
Father: (Find out in Volume 7)
Sister: Io (adopted)
Phoenix is an Amazon, but she's more like a great tall super model compared to some of the other burly Amazon women in the Alpha Clan.  One man even called her a "Glamazon" meaning a glamorous amazon. Phoenix is a bounty hunter.  She found Io when they were just children and moved in with her relative Carmen.  Eventually when they are older Io and Phoenix move to an apartment together.  They make a great team until Knight and Aiko step in and take the bounties from under their noses. 
Phoenix works at the Omicron High School as a coach for the Fight Club that China, Venus, Yin, Yang and Aikido are all members of.  Her job is really just a cover so she can find bounty heads.  She used to attend Omicron High School when she was teenager along with Pluto, Aysa, and Io.